News
20.04.2011
Hi All Maniacs!
We'd like to share some fresh facts from LUNA AD NOCTUM crew.
As You surely know, we've been working hard on the new, 4th official album.
We've already finished vocals tracks recording session in Bartosz Miszczyk M23 studio www.m23studio.com. At the moment we are focused on suitable keyboard sounds and effects working together with Wojciech Kostrzewa (Asgaard, Hermh) our session keyboard player.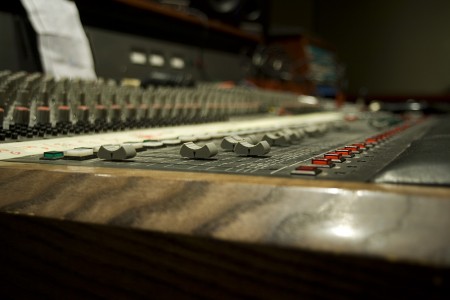 This time we decided to change the style of drums due to particular riffs. Also vocals track are much more advanced than it used to be in the past. We put several tracks together in different panoramas, the effect is pretty good.
We'd like to also here announce an official album title: "Hypnotic Inferno" – subject of sikcness, patological psychosis, medication treatments, hypnotic trance, diabolic visions, pain and suffering either psychic & carnal...
The cover art and whole artwork conception & executive for this album is being prepared by Andzej "Leńu" Leńczuk www.tattooalien.com. We're also working on the new web site conception parallel with album convention as well.
Facebook fan page has been activated too, so please feel free to check it up, we have uploaded some photos from current recording session.
Also new symbol "Hypnotic Luna" has been developed by Christopher Szpajdel who invented logo for ex. Emperor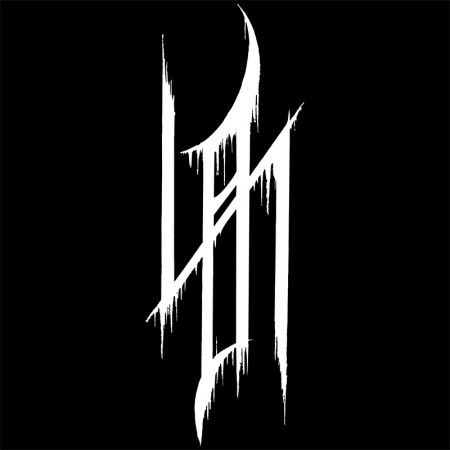 We're looking forward to share with all of these as soon as it is possible!
Once we approved the cover album officially, we immediate share with You!
Also some mp3 samples will be provided to show You how much far we have sinned this time!
To be honest, we can easily assure You, that this album will be the most powerful in our whole history.
Hope to give You some more news very soon LAN 666 !
"Hypnotic Inferno" is rising powerfully!
29.09.2010
Luna Ad Noctum in studio!
We'd like to share some news with You regarding new upcoming album recording session. On 23rd of November we're getting into Hertz studio to record guitar parts, bass and drums as well. Vocals tracks will be recorded in Bartosz Miszczyk's private studio in Walbrzych.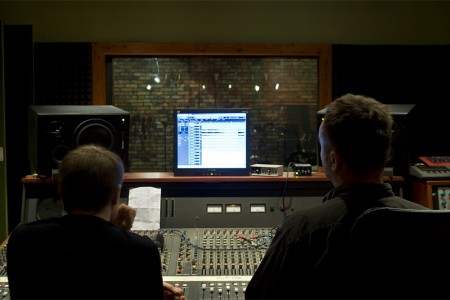 Wojciech "Flumen" Kostrzewa (Hermh, Asgaard) shall be responsible for all keyboards and sound effects on this album. All will be mixed and mastered in Hertz finall. We are not willing to giving You any overrated details about this stuff. All we can tell is that, this material will kick Your ass as fuck!
This album shall be the quintessence of this band and honestly we can assure You that we shall not disappoint You!!! Album will be ready to emerge out of darkness in the mid of 2011. So, we shall inform You about hot details soon.
Stay Lunatic
10.01.2009
The New Stuff
Very Good News!
Luna Ad Noctum is preparing grand new stuff for the 4th lp!
The new album will be also recorded in Hertz studio in Poland at fall of 2010r.
This album will be a huge surprise for all of You maniacs who stand with us since the beginning! It shall contain a mixture of many different sounds come from differential of dark/black/symphonic/heavy metal spheres.
This album shall be a great turn in whole Luna Ad Noctum career!
Be open eyed and get ready for more news soon...
L.A.N
19.05.2009
Gig canceled
Unfortunately gig in Wałbrzych (30/05) was canceled.
20.04.2009
New gigs
Halo there
Another gigs confirmed:
- 30.05 - Wałbrzych "Kontrabanda club"
- 21-23.08 - Nysa "Metalowa Twierdza" open air festival
let's rock!
23.03.2009
Thanks
We'd like to thank all of You people gathered on Luna Ad Noctum's gig in Madness klub. Enermous HAIL for You! see You next time
STAY LUNATIC !
19.01.2009
Gig in Wrocław
Another gig confirmed in Wroclaw (PL) 20.03.2009
keep banging.
19.12.2008
Luna at Hardline Therapy fest vol 2
We'd like to announce that Luna Ad Noctum will take participation in summer festival "Hardline Therapy fest vol 2" in Czech Republic on 05/06.06.2009. More details on: www.cannedmusic.cz More info about more confirmed gigs soon!
stay lunatic
12.09.2008
Photos from Black Metal Nacht
Please feel free to visit following link to see some Luna Ad Noctum shoots taken from "Black Metal Nacht" festival in Germany
stay brutal!